Mobile: +31 6-29032506 Phone: +31 418-670291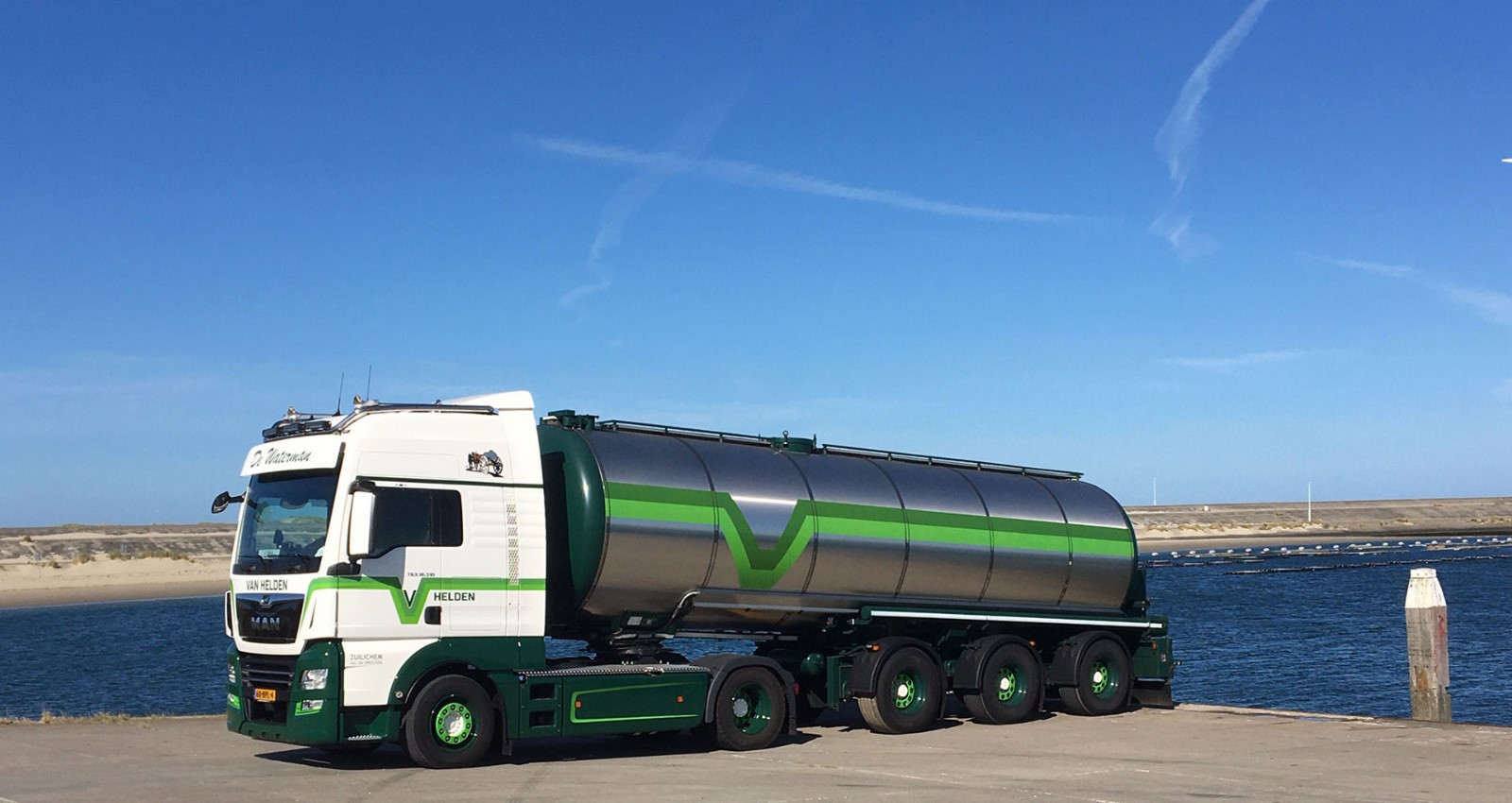 Delivering the most natural sea water for aquariums, laboratories and nurseries.
Our Mission
Our mission is to provide the Netherlands, Germany, Belgium and the rest of Europe with the purest sea water for use in aquariums to laboratories. Sustainably harvested sea water using environmentally friendly transport on

HVO-fuel

.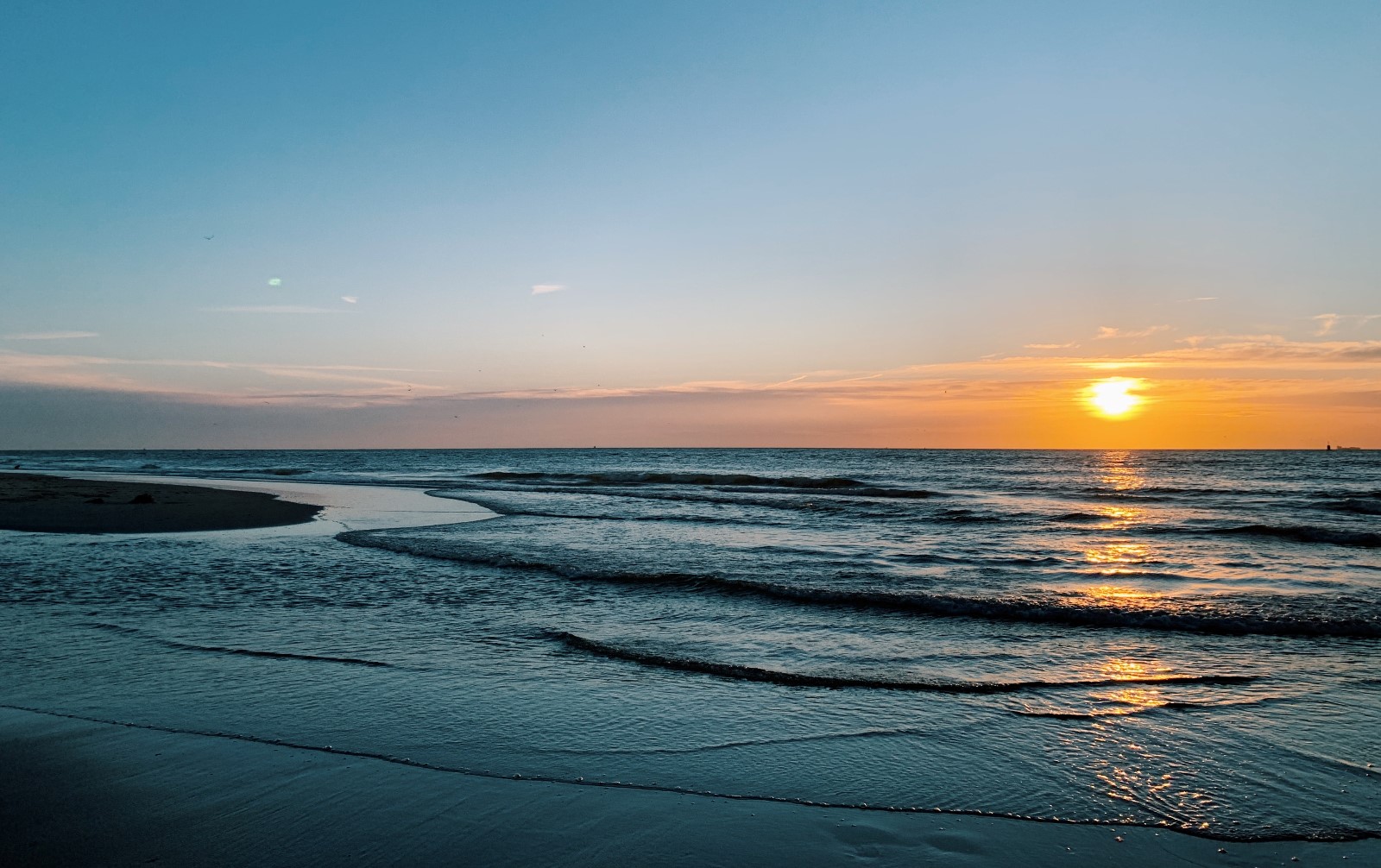 Our Services
We supply the purest North Sea water from the Oosterschelde!
We bring it to your business into your tanks and do so with environmentally friendly transport. Sustainable sea water, so that the extraction of ground water is no longer necessary!
One phone call and our trucks are on the road.
You will never have to make your salt water yourself ever again.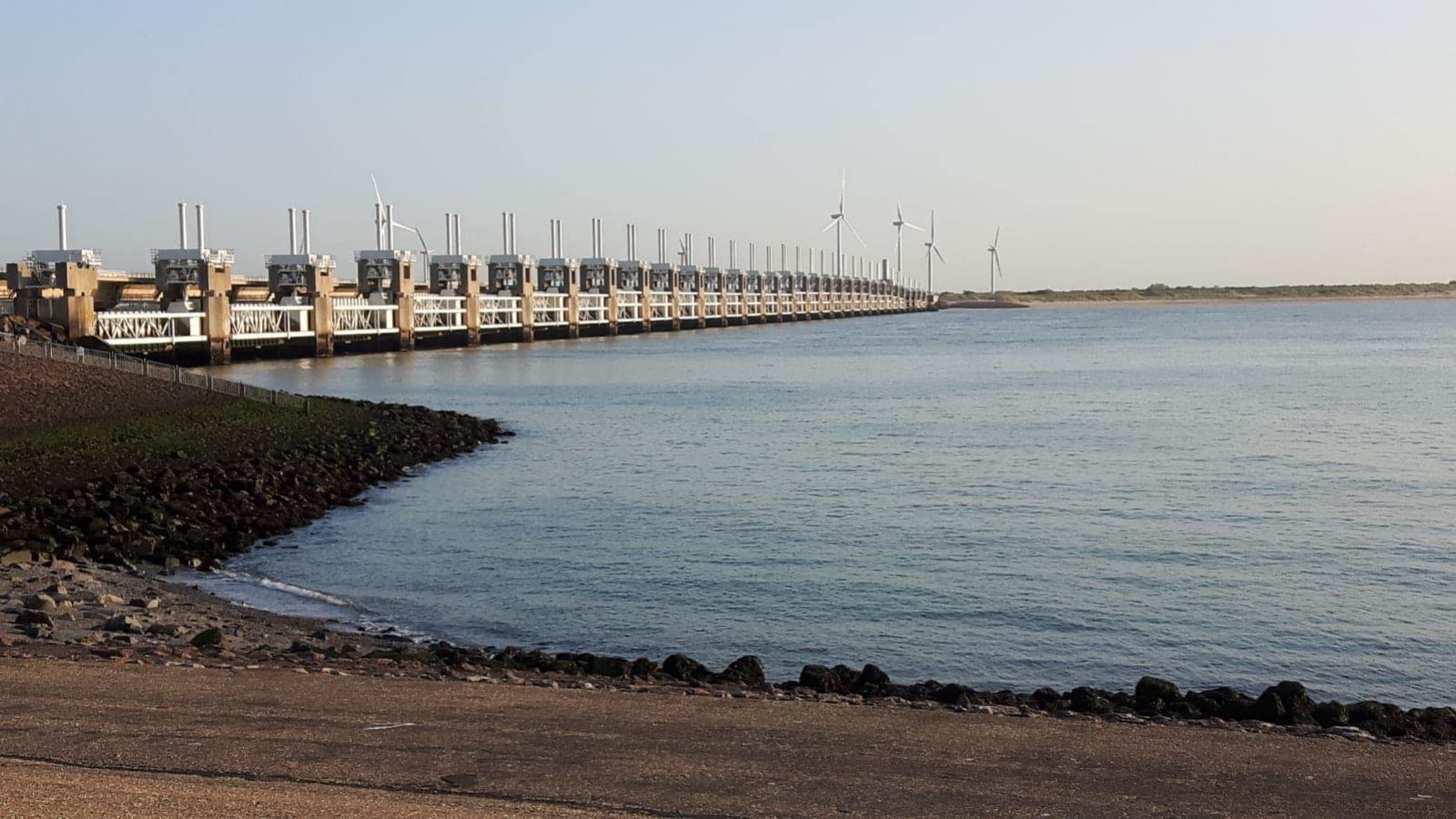 Source of the Sea water
The sea water we supply comes exclusively from the Oosterschelde. It is the purest and most natural sea water that the Dutch coast provides and therefore unique. This is primarily due to the lack of freight shipping and the effects of the implementation of the Delta plan.
We use specialized tanks made of insulated and stainless-steel material. We only use these tanks for transporting water, so that we keep the sea water pristinely clean.
The tides are closely monitored during each filling cycle. As a result, we are able to harvest the purest Oosterschelde water to fill your tank. Our own experience has shown that sea water from the Oosterschelde is the purest of its kind. We measure and monitor up to 48 different characteristics and as it of course remains a natural product, values may differ per tank depending on outside influences such as the weather.
We have all the necessary permits and certificates. This allows us to legitimately drive our semi-trucks onto the loading dock to fill our tank with sea water.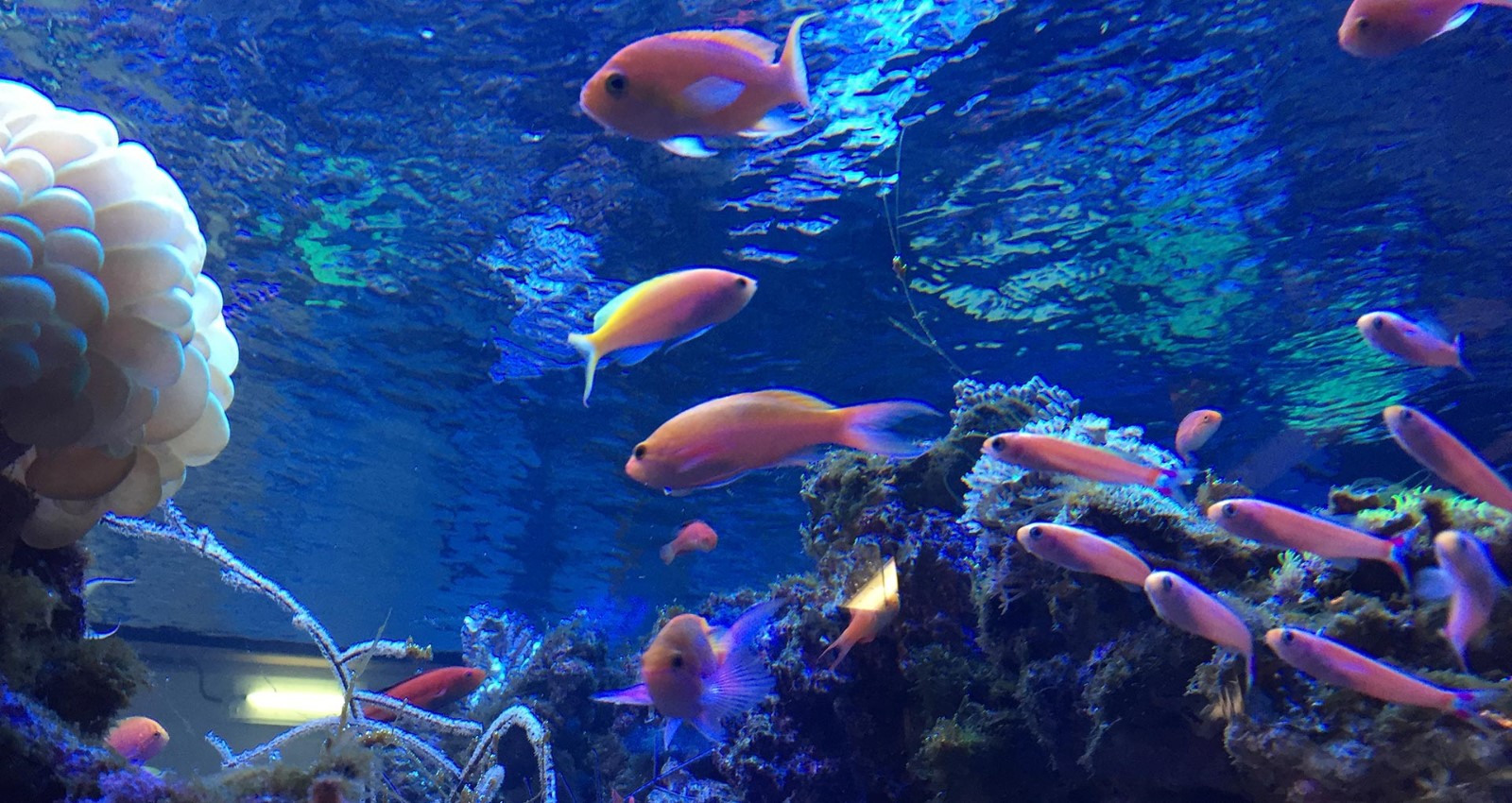 Uses for the Sea water
The sea water from the Oosterschelde is used for various purposes.
We provide salt water aquariums from zoos, shops, wholesalers, hotels and restaurants with this sea water. We also transport sea water to various laboratories where it is used as breeding water for the glass eel, seaweed, sea lettuce and samphire.
We do not distinguish between business or consumer requests, but the minimum delivery is 1 m3 per freight.
In addition to transport in the Netherlands, we also transport to Belgium, Germany, France and further across Europe.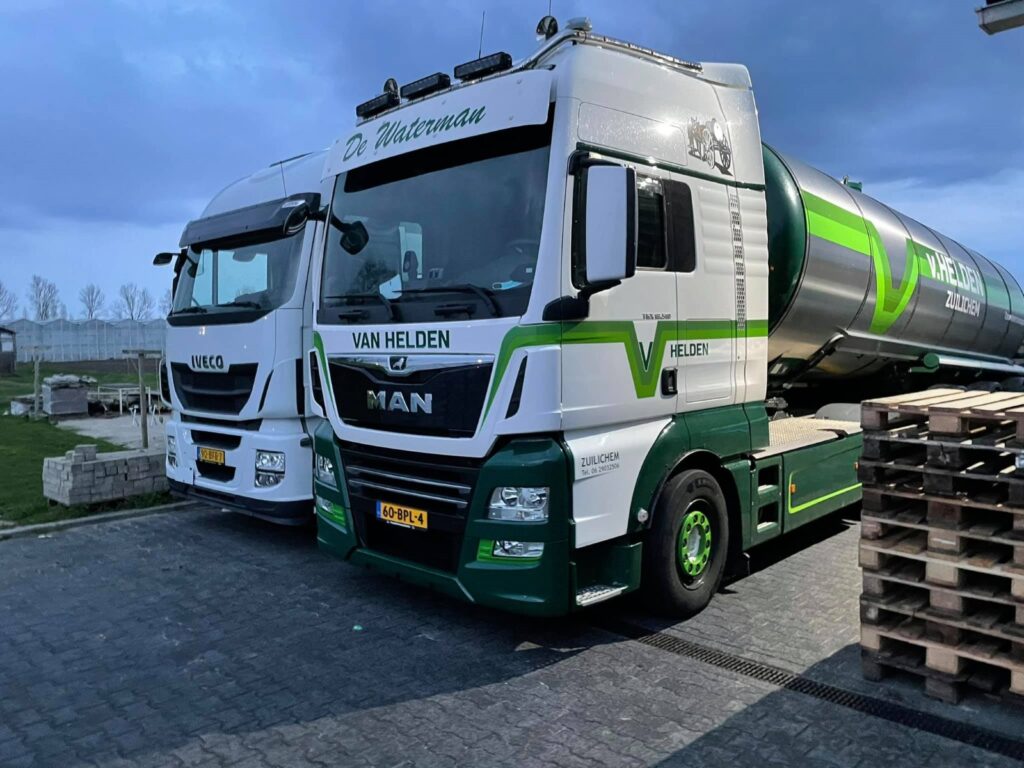 Our Fleet
We deliver to all corners of Europe, with environmentally friendly vehicles powered by HVO fuel. This significantly reduces the emissions of particulate matter, soot, nitrogen and CO2 emissions by up to 89%.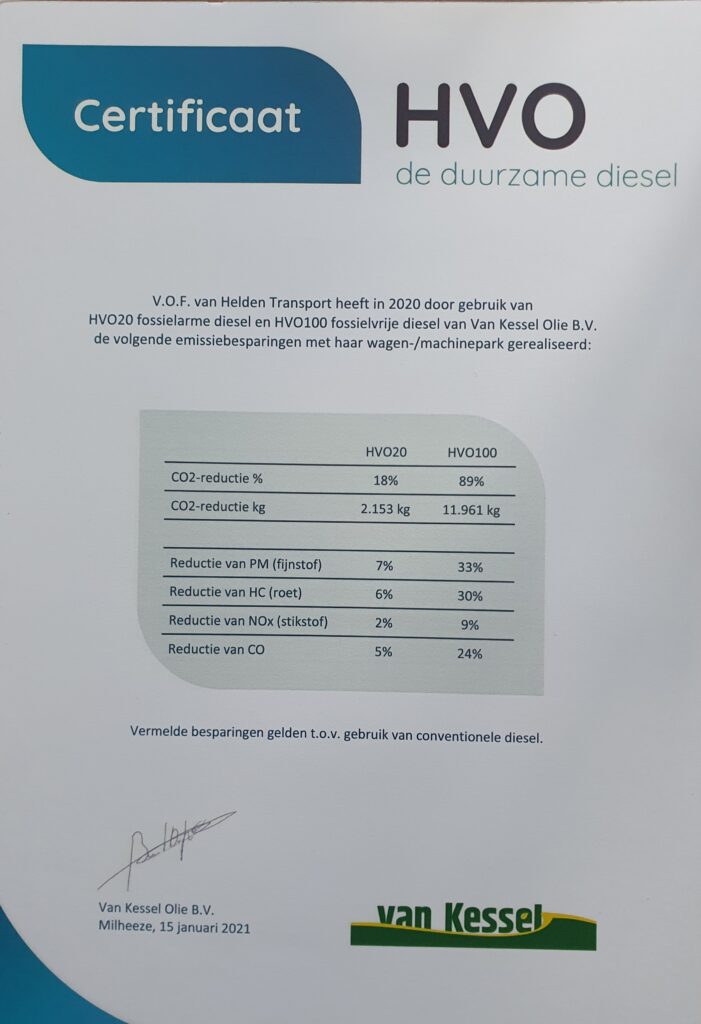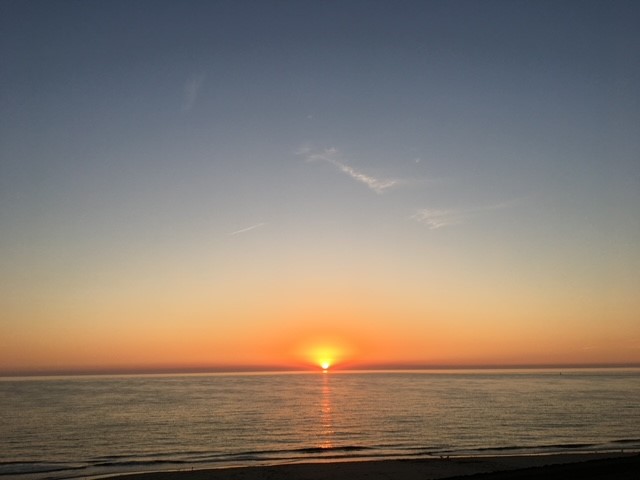 Who are we?
Van Helden Zeewatertransport is a family business and has its origins in manure transport. At the time, "van Vugt Mesttransporten" was approached for the monthly transport of sea water. Therefore, before each sea water transport, the manure tank was thoroughly cleaned. News about these transports spread by word of mouth. Over time, the tank was used more often for sea water than to transport manure.
More than twenty years ago the decision was made to purchase a new tank solely to transport sea water. The equipment was also adapted to this specific use. To ensure the purity of the sea water, special semi-trailers were built to ensure that the natural sea water could be transported in its purest form. With this specialist equipment, Van Helden Zeewatertransport has now been bringing the sea to its new home for more than twenty years.
The company is still in family hands after all these years. In January of 2016 , the business was passed on to the capable hands of daughter Lina van Helden-Van Vugt and son-in-law Henri van Helden.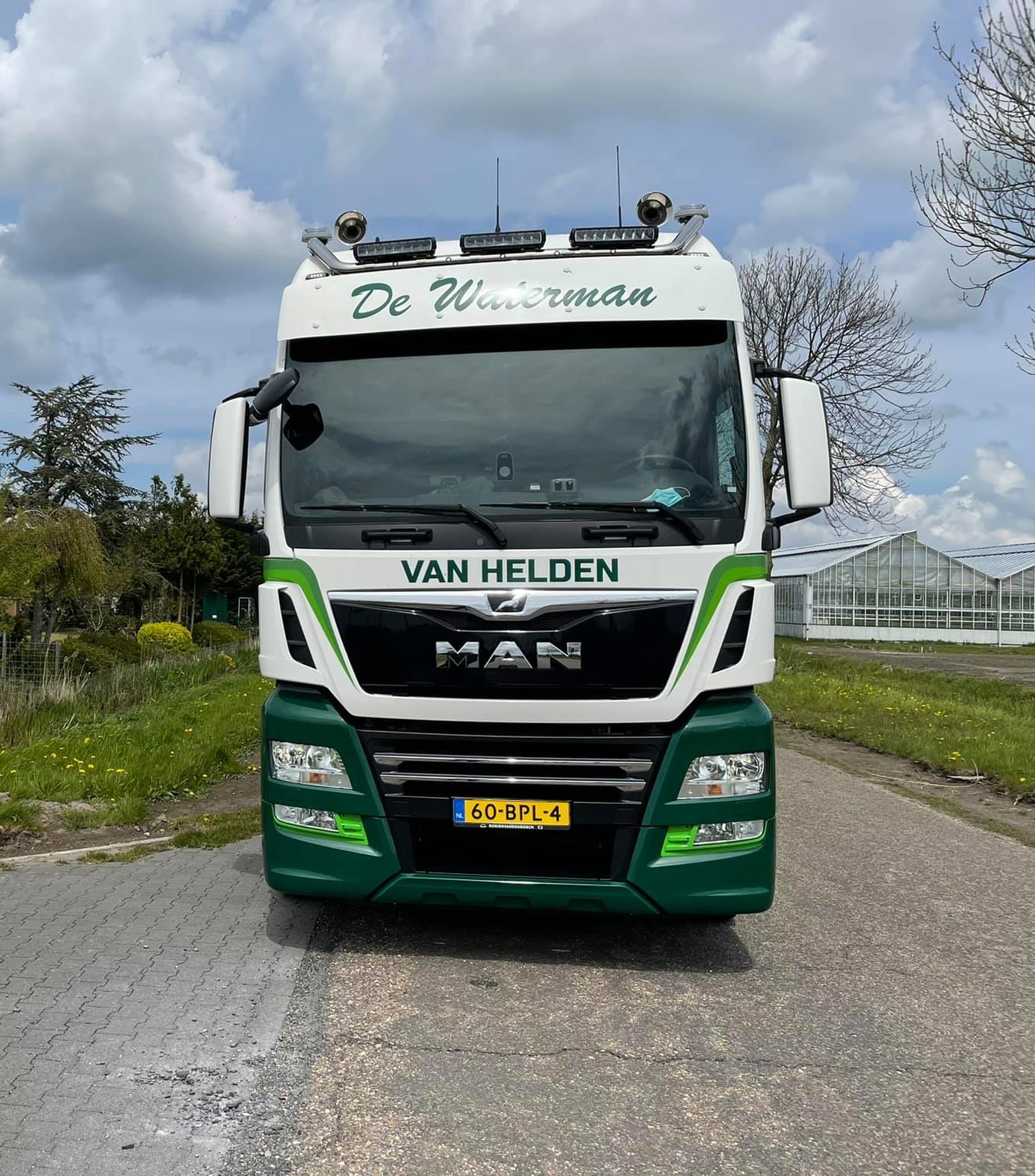 Deliveries
We transport sea water every day of the week, on any desired day or at any hour.
In Germany we supply 24,000 litres per freight, in Belgium 28,000 litres and in the Netherlands 35,000 litres per transport. The minimum delivery is 1000 liters.
On Sundays we only deliver in emergencies.
CONTACT
v.o.f. van Helden Zeewatertransport
Uilkerweg 8,
5305 TD  Zuilichem,
The Netherlands
+31 6 29 032 506
+31 418 670 291